Our Foundation Programmes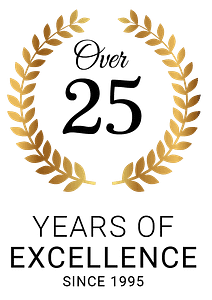 Our Most Popular Foundation Programmes
English Foundation Programme (EFP)​​
EFP is an intensive one-year course focusing on general and academic English language skills. Upon completion of this programme, students will decide to continue their studies in any European university. All credits of EFP are based on CEFR (Common European Framework of References for Languages) and prepare students in reading, writing, listening and speaking skills. If requested, students can take extra classes for international exams such as IELTS or FEDE language exams to earn international certificates.
Business Foundation Programme (BFP)​
BFP is a one-year university preparatory programme which includes basic business-related subjects and provides a strong basis of general and academic English. Students can continue their studies in Hungary or other European countries in English. This program suits those who want to study business administration, economics, banking, marketing, international relations, law and IT in marketing.​
Avicenna Medical Foundation Programme (AMFP)​
AMFP is a complex programme preparing students for medical studies in Hungarian and other European universities in English. The course includes medical science subjects which will be particularly important in the first 2 years of their university studies. AMFP offers strong support in general and academic English. AMFP graduates are among the best medical students of Europe. The admission rates are above 90%, and the drop-outs during the first university year are extremely low.
Technical Foundation Programme (TFP)
TFP is a strong university preparation programme for engineering courses. The credits of TFP include Physics, Mathematics, General English, Technical English, and Informatics. By completing this one-year course, students can successfully apply to different engineering faculties in Hungary and other European countries.
German Foundation Programme (GFP)
GFP is a one-year course designed for those who plan to continue their studies in Germany, Austria or Switzerland, where the language of instruction is German. GFP focuses on the development of German language skills. Prior knowledge of German is not required for the application. So far, the graduates of GFP have found good positions in Germany.
Avicenna Scholarship Program (ASP)
Qualified international students can apply for the "Avicenna Scholarship Program" (ASP). These scholarships are granted based on past academic, social, and sports history. The financial need of the applicants are also considered. To receive consideration, the "Scholarship Application Form" must be filled out and submitted at the same time with the "Application for Admission" at Avicenna International College.
Scholarship awards are non-transferable and must be used for the semester and for the campus for which the student is accepted. Scholarship recipients must maintain a minimum grade point average of 4 during their study, attend all the classes, exams, and tests and actively participate in the social, cultural, and sport life of the college. Failure to do so will result in a loss of the award.
Students can apply for one or more items of financial support in the framework of the Avicenna Scholarship Program. The type and amount of support will be decided by the scholarship committee and will be officially announced to the student. All applicants should pay the relevant fees at the time of application to AIC. The scholarship and financial supports, as indicated in the letter of the scholarship award, will be paid or supported in Budapest after the arrival and registration of the student at AIC.
AIC reserves the right to review all the scholarship applications and decide on accepting or denying the application and decide on the type and amount of scholarship awarded to any individual applicant. Avicenna Scholarship Program is NOT a general right for every student studying at AIC.
AIC may require further documents from the applicant to be able to review the application fairly. Avicenna International College reserves the right to add, discontinue, or modify its programs and policies at any time, including this Avicenna Scholarship Program. Submission of Scholarship Application is not a guarantee for receiving any scholarship award. Avicenna Scholarship Program is NOT a general right for all the admitted students to AIC. Modifications subsequent to the original publication of this information may not be reflected here.
Through NCUK, students get guaranteed enrolment to world-class universities in the UK, USA, Canada, Australia, and New Zealand.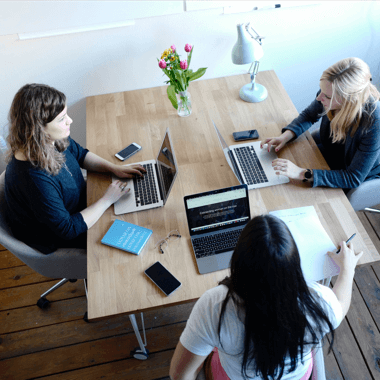 AIC provides various IFY streams
AIC provides various IFY streams. Students can choose business, science, medicine or engineering streams depending on their interests for future university studies. The credits or modules that students choose will be in accordance with their future university studies. Semifinal and final exams are organized by NCUK. By successful completion of this programme, students will earn a valuable NCUK certificate.
The International Foundation Year takes one year, however, we provide a "fast track" which takes 6 months for those who already have a stronger background in English and sciences.
Qualified students can win scholarships offered by many partner universities.
Those students who need extra support in English language will be provided with extra English classes.
AIC is an accredited NCUK center in Hungary.
IFY-NCUK takes one year of studies at AIC. In this course, students will take 1 module of academic English (EAP) and 3 modules or subjects according to their university plans (medical, science, engineering, business, art). After successful completion of this one year, students will move to the UK, USA, Canada, Australia or New Zealand to continue their studies at one of the partner universities of NCUK. They will study 3 years instead of 4 years to earn their BA or BS degrees. Our students get high quality education with British standards in Budapest, for much less expenses than in England.
NCUK guarantees the admission of the students into one of the partner universities. NCUK also helps with the visa requirements to the UK. NCUK students are among the most successful students in these universities.
90% of NCUK students get into their first choice university. However, if a student doesn't get into his/her first choice university, NCUK will offer them a Clearing Service which will help the student to get to other universities. The student gets a set of guaranteed offers and can choose a more suitable university.
​Avicenna Is Your "Home Away From Home"
drop us a line and keep in touch