Present in 40 countries across the world, the FEDE advocates a progressive model for education.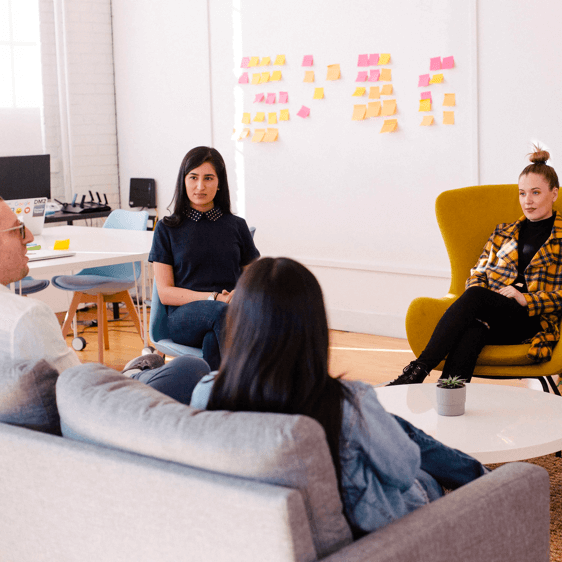 AIC provides various FEDE Programmes
The Federation for EDucation in Europe/Fédération Européenne Des Ecoles (FEDE) is an international non-governmental organisation (INGO). In collaboration with its nearly 500 network institutions, it works to advance an ambitious project in favour of educational quality.
Based in Europe and strongly in favour of a common European higher educational space, the FEDE holds participatory status at the Council of Europe.
AIC is an accredited FEDE center in Hungary.
The FEDE is a non-profit organisation that is independent of governmental authorities. It defends the interests of citizens by advocating education and learning for all and by influencing European policies in favour of human rights, educational freedom and intercultural dialogue.
With over 50 years of experience and a vast network of alumni and partner institutions, the FEDE has produced innovative teaching guidelines and a job market-oriented catalogue of 140 degree programmes in 12 subject areas. Designed by and for working professionals, recruiters and businesses, the FEDE's internationally recognised degrees are welcomed by employers.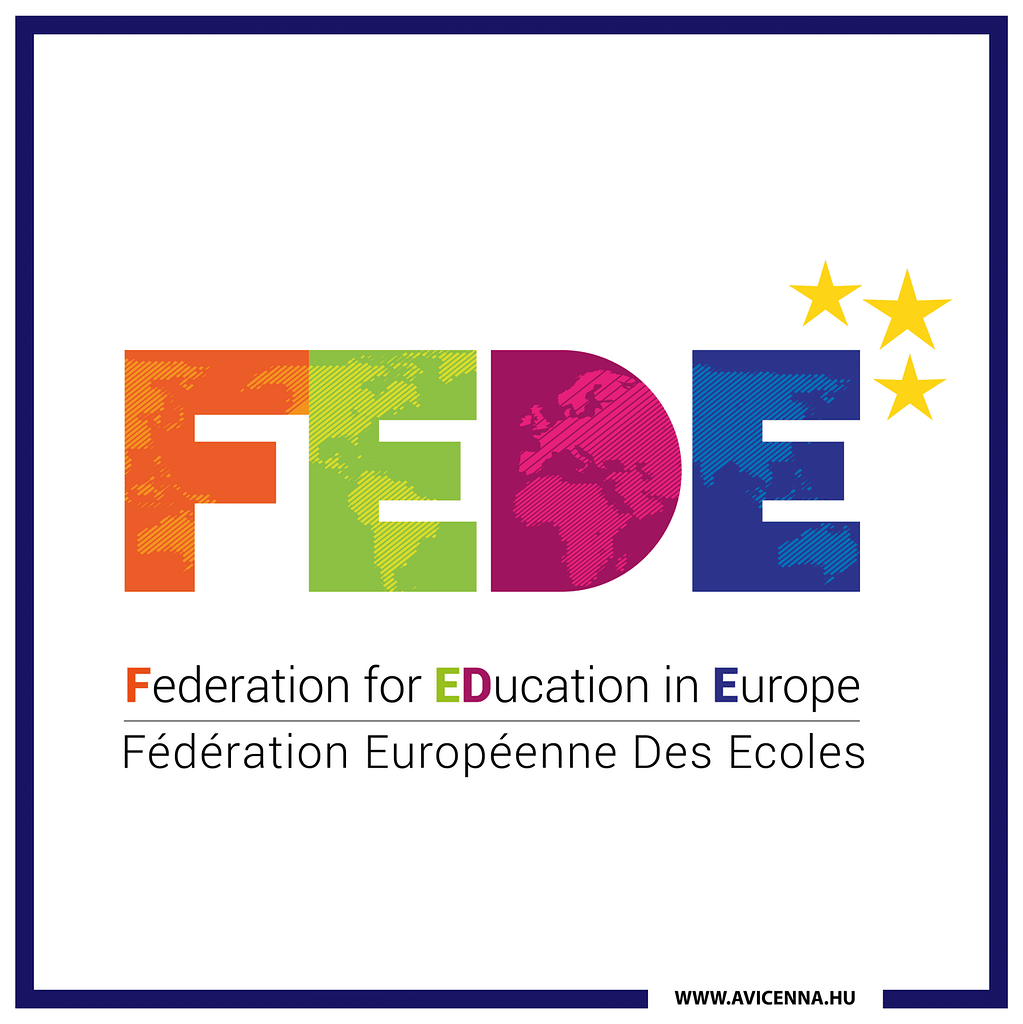 Avicenna International College (AIC) is accredited by FEDE and authorized to provide a wide range of FEDE courses at Foundation, Bachelors, and Master levels. AIC planned to launch Tourism and Hotel Management programs of FEDE in 2019 which were then postponed due to the COVID-19 pandemic. 
FEDE is a European institution which provides guidelines, syllabus, help, and degrees/certificates to those students who successfully complete the relevant FEDE program at AIC.  FEDE programs are mainly offered in French, yet they have developed many resources for Foundation, Bachelors and Master's degrees in English recently.
AIC-FEDE courses will be launched from the 2022-2023 academic year. Avicenna International College is well equipped with modern teaching facilities and provides a top level, knowledgeable faculty and professors from universities and tourism industry. In order to encourage autonomous work, the internship or supervised project is also included in the program which further requires the production of a report or dissertation plus an oral presentation. The internship/supervised product ensures that students have direct contact with the world of work.
European Foundation Degree: Tourism and Hospitality
The tourism hospitality sector is changing rapidly as a result of the digital revolution, new modes of living and consumption and the arrival in the workplace of a new generation of employees. Indeed, digitalisation is ongoing and requires staff with excellent professional IT skills. Moreover, the emergence of new tourism actors (private individuals, collaborative tourism initiatives and booking platforms) has led to fierce competition, requiring traditional actors to rethink their strategy. Meanwhile, today's increasingly demanding and cost-conscious customers require a new style of customer relations, this has itself led to the development of new job roles in the sector. The Foundation Degree in Tourism and Hospitality is a course which prepares students to design and sell tourism products and organize events and congresses. It provides them with the skills and knowledge necessary to progress to the European Bachelor's in Tourism and Hospitality.
European Bachelor's Degree: Tourism and Hospitality

The Bachelor's Degree in Tourism and Hospitality is a complete course that equips students for designing and selling tourism products and organizing events and congresses. It provides them with the skills and knowledge related to Tourism and Hospitality, more comprehensive rather than Foundation Degree in this field and leads to a Bachelor's degree.
European Master's Degree: Tourism Management and Strategy

Graduates of the Master's in Tourism Management and Strategy are multi-skilled management and tourism professionals equipped to help lead public bodies (national, regional and local institutions), organize tourism projects (festivals, events, exhibitions) and manage tourism sites and infrastructure. They are able to produce and/or market tourism products (e.g. as product manager or quality manager), they possess excellent digital technology skills, and they are able to devise business development strategies in real-life situations.
European Bachelor's Degree: Web Developer
The European Bachelor's as an Web Developer provides learners with skills for creating responsive-design websites. Future professionals will be able to meet companies' digitalization needs and manage projects. Digital technology does not represent a separate sector but is an integral part of the activity of all companies (marketing, work processes, recruitment, customer relations, etc.), regardless of size and sector. Professionals in the field must therefore be able to manage a project from beginning to end. Responsive-design websites, or web apps, are desktop and mobile applications developed using web-development languages and executed by desktop and mobile web browsers. Intended to function like traditional applications, they provide a fitting solution to companies needs. This degree is an excellent follow up from the French BTS qualification in IT services for organizations. Web developers are advanced technicians who are able to use and implement the right tools at the right time. They can be hired as developers or support technicians. Creativity and an ability to design a project aligned with the story and goals of a business are precious assets, allowing such professionals to work on web design and web content editing.
European Bachelor's Degree: Digital Marketing
The Internet has been changing ever since its beginnings in the 1990s. Digital marketing, too, has been transformed by technological developments, new trends and the shifting needs and expectations of Internet users. It now covers a large range of marketing practices using online media and tools. Nowadays all businesses, regardless of their size, sector and number of employees, require a digital marketing strategy in order to ensure positive long-term positioning and visibility. Digital technology has profoundly changed how businesses communicate with their clients and prospects, making relations far more dynamic than in the past. Contemporary recruiters are looking for staff with solid digital marketing skills. They require professionals able to provide a better user experience and employ innovative digital tools. The European Bachelor's in Digital Marketing trains job-ready professionals with excellent business and technical skills, allowing them to draw on existing technology and anticipate new developments. Graduates are set to become experts in creating, implementing and managing digital marketing strategies in both B2B and B2C environments.
European Bachelor's Degree: IT, Networks and Security
In the digital era, IT security and data protection have become a priority for organizations, who must anticipate developments and find mechanisms to protect their customers, partners and users. The European Bachelor's in IT, Networks and Security provides future professionals with solid technical skills, enabling them both to analyze systems to ensure optimal security issues as they arise.
European Master's Degree: IT Expert (Intelligent Applications and Big Data)

In addition to tech sectors, such as telecommunications, e-commerce and IT, many other sectors, such as heavy industry, the leisure and service sectors, education and training, and food and agriculture, are all digitizing their activities. Digitalisation is making intelligent application development projects involving databases (big data or otherwise) more and more common. Employers are looking to recruit candidates who process solid professional skills, who can work autonomously, and who have IT expertise in one or more areas relating to secure and intelligent digitalisation. Staff in senior positions must also be able to lead technical teams, manage specialized projects and adapt to the needs of the company's various actors. The structure and the content of this program, which includes a number of student projects and a professional internship or sandwich training, give graduates the skills and autonomy needed to lead projects in a number of technological fields.
European Master's Degree: IT Expert (Cybersecurity and High Availability)

Cybersecurity and data/services availability are associated with ever more opportunities and challenges. This is the case not only in sectors directly concerned by digital technology, but also in sectors such as industry, leisure and services, education and training, agriculture, and the food industry. Employers are looking for staff with solid skills who can work independently and who have expertise in one or more areas of IT associated with secure and intelligent digital transformation. Staff in senior positions must be able to lead technical teams, manage specialized projects and meet the differing needs of the company's various actors. This FEDE European Master's degree is a two-year professionally-oriented degree accessible to those holding a bachelor's (or equivalent qualification worth at least 180 ECTS credits). It enables students to develop solid analytical and critical thinking skills; adopt a strategic approach to business networking; manage a team, project or entity; acquire the expertise needed to stand out on the job market. During these two years, you should earn a total of 120 ECTS credits and take all the exams successfully to graduate.
​Avicenna Is Your "Home Away From Home"
drop us a line and keep in touch